How to Choose the Perfect Frames to Fit Any Lifestyle
How to Choose the Perfect Frames to Fit Any Lifestyle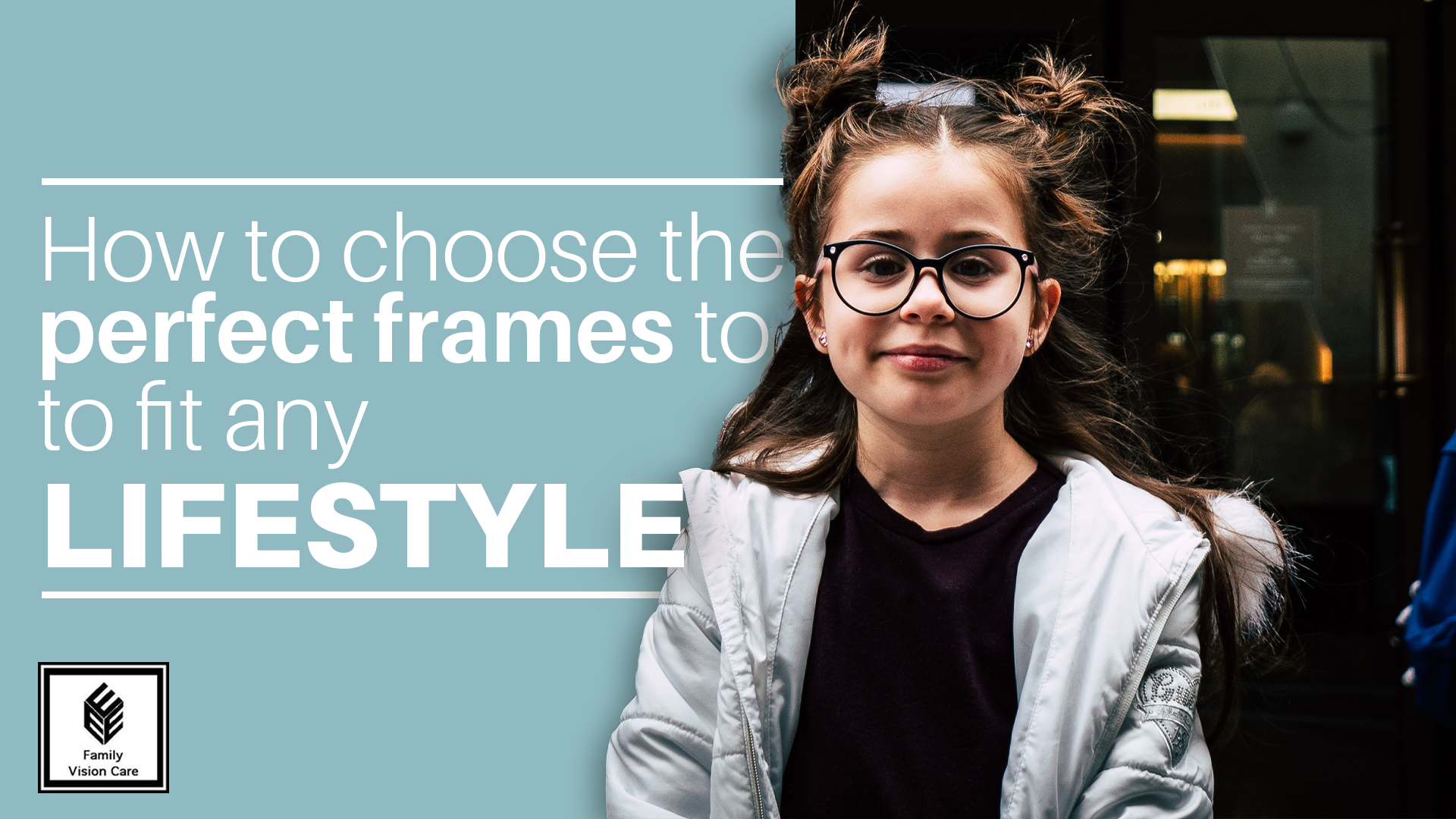 If you are a glasses wearer, then you know what a challenge it can be to select frames that make you feel comfortable, confident, and ready to face life with clear vision. There are so many options out there to choose from. However, frames that fit one person's lifestyle might not fit yours. 

Clear vision is the minimum you need when selecting glasses. You also need frames that enhance your appearance and fit you comfortably. The good news is that when you begin to understand what you need from your glasses, you can find a pair of frames that are perfect for you and your lifestyle. 

To select glasses that are perfect for you, you need to consider your face shape and lifestyle. This will ensure that your frames complement your natural bone structure and how you lead your life. 

When should I get new glasses? Here is how often prescriptions can change. 

In this post, we will walk you through each facet of the glasses-choosing process when it comes to selecting the perfect frames for your lifestyle. This is your ultimate guide for choosing the perfect glasses for you. Keep reading to learn more. 
Your Guide for Picking the Perfect Frames for Different Lifestyles 
When it comes to choosing the perfect frames for your eyeglasses, it is important to consider your lifestyle and the type of frames that will best suit your needs. Your frames must complement your lifestyle, or you will soon find that they are more of a hindrance than a help. 

Let's take a look at different eyeglass options using lifestyle and activity levels as a guide.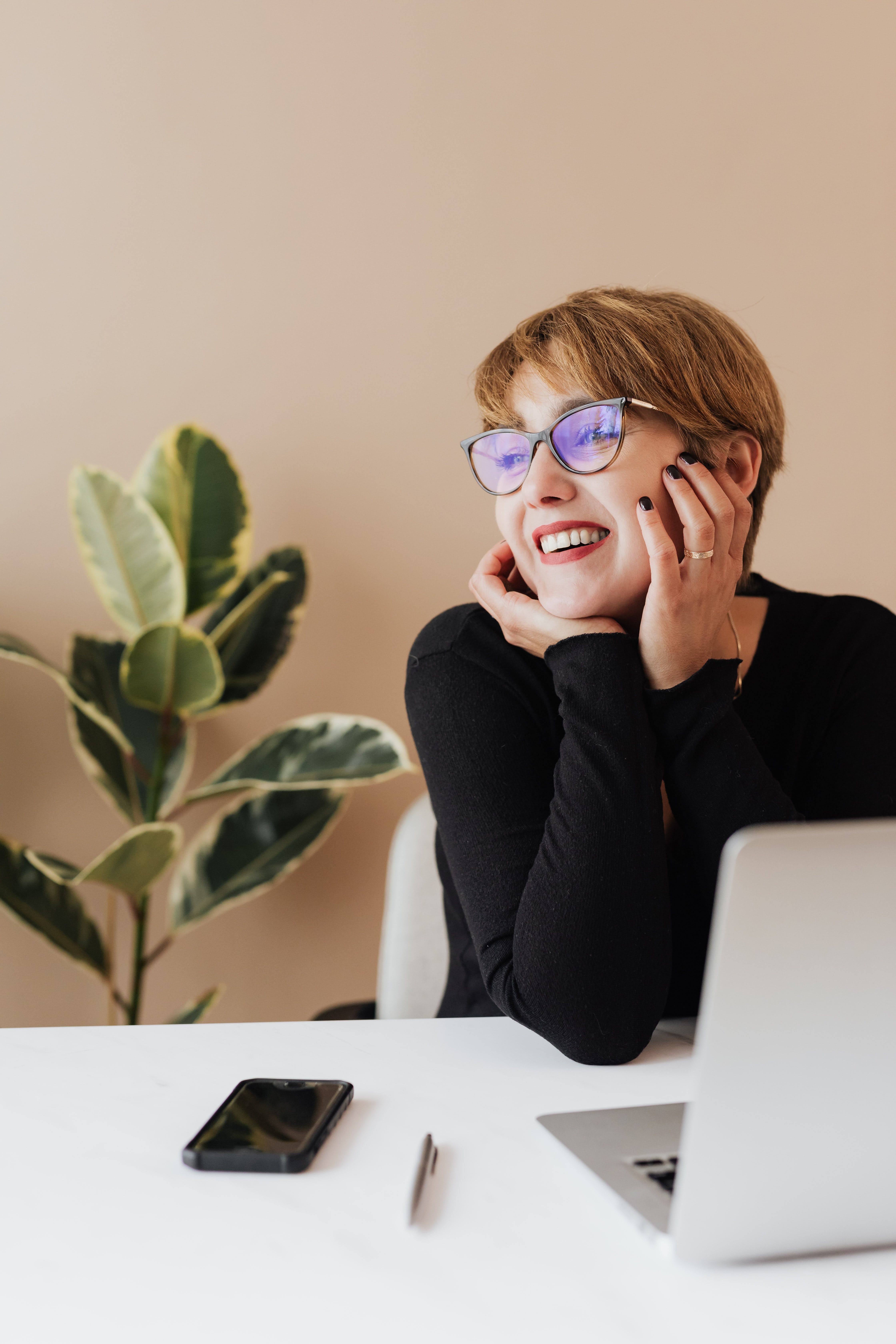 Professional or Office Settings 
When it comes to choosing frames for a professional or office setting, it's important to go for classic and conservative styles that convey a polished and sophisticated look. Opt for rectangular or oval-shaped frames in neutral colors like black, brown, or tortoiseshell. These timeless frame shapes are considered a safe bet in professional environments. 

Metal frames, such as titanium or stainless steel, are also great options for a professional appearance. They are durable, lightweight, and exude a sense of elegance. These frames can withstand the demands of daily wear and provide a sleek and professional visual impact. 

For a more subtle and minimalist look, consider rimless or semi-rimless frames. These styles are perfect for those who prefer a minimalistic aesthetic. With no or minimal frame edges, these frames create a sleek and understated look that is ideal for professional settings. 

Ultimately, when choosing frames for a professional or office setting, it's important to opt for classic and conservative styles that complement your facial features and personal style. Focus on colors and materials that convey professionalism and sophistication and remember to consider any specific requirements for prescription lenses or eyeglass fit. 

What are blue light glasses? Learn more about how to protect your eyes from blue light from computers.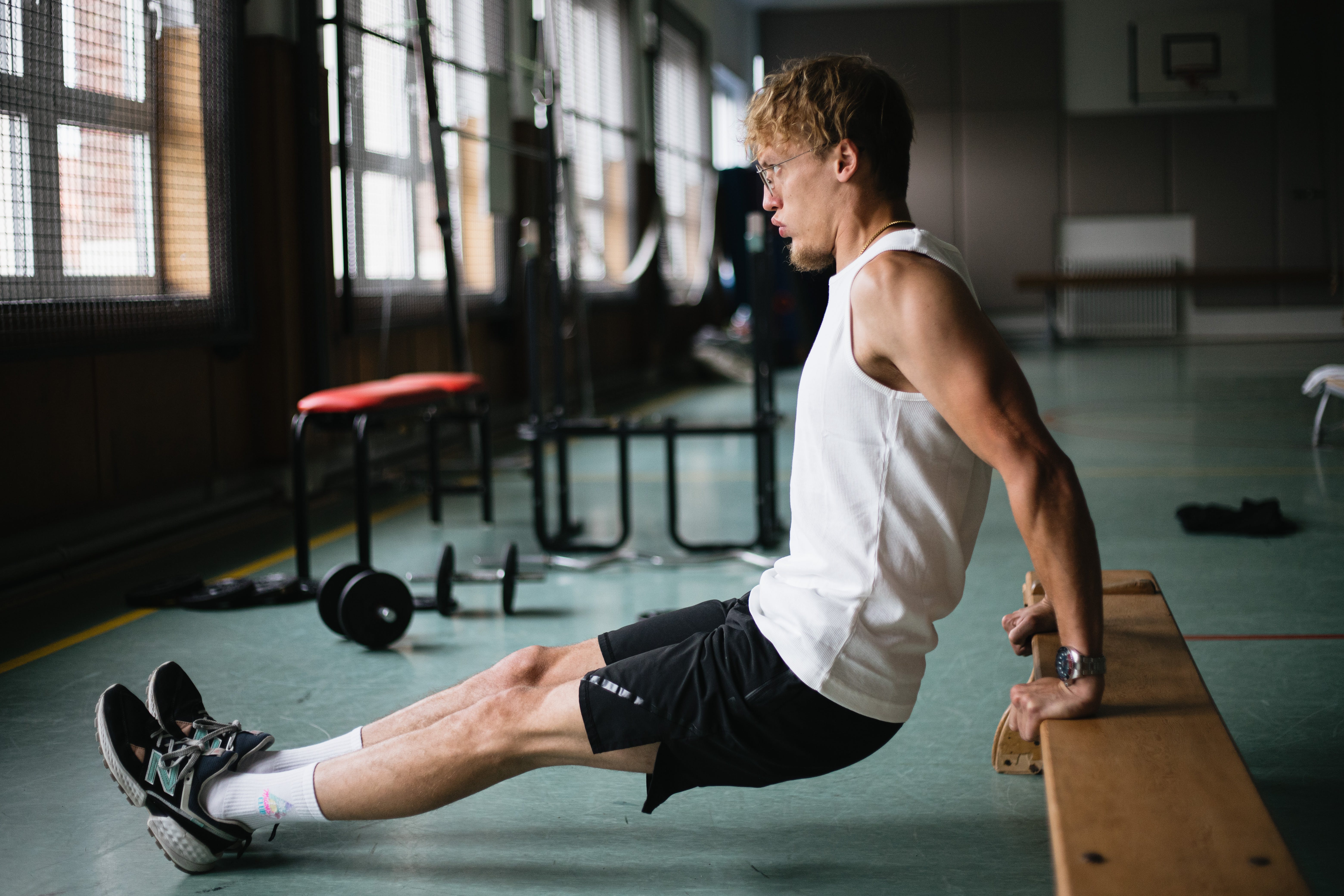 Active and Sporty Lifestyle 
When choosing eyeglass frames for an active and sporty lifestyle, it's important to consider both durability and functionality. Whether you're hitting the gym, playing sports, or enjoying outdoor activities, your frames should be able to keep up with your active lifestyle. Here are some tips to help you choose frames for an active or sporty lifestyle: 


Lightweight and durable frames: Opt for frames that are lightweight yet sturdy to ensure comfort and longevity. Materials like titanium, stainless steel, or memory metal are excellent choices as they are strong, flexible, and can withstand the demands of an active lifestyle.


Wraparound sports frames: If you engage in high-impact activities or sports, consider wraparound frames. These frames provide extra protection and stability by wrapping around your face, minimizing the risk of your glasses slipping or falling off during vigorous movements. 


Impact and moisture-resistant materials: Look for frames made from materials like nylon or polycarbonate, which offer high impact resistance and can withstand moisture. These materials are perfect for activities that involve contact or exposure to water, ensuring your frames stay intact and free from damage.


Consider your prescription and lens needs: If you require prescription glasses, consider frames that can accommodate thicker lenses. Additionally, if you prefer wearing contact lenses during your activities, look for frames that allow easy removal and storage of your lenses.


Comfort and fit: Ensure the frames fit snugly and comfortably on your face. Adjustable nose pads and temple arms can help customize the fit to your liking and provide added stability during physical activities. 


Remember, finding the perfect frames for an active and sporty lifestyle is about combining style, functionality, and durability. By considering these factors, you can enjoy your favorite activities with confidence and clear vision. 

Do you work in an environment that presents danger to the eyes? Learn more about eye safety in the workplace! 
Fashion-Forward and Trendy 
For those who like to stay on top of fashion trends, choosing fashion-forward and trendy frames is a must. One way to make a style statement is by experimenting with bold, unique frame shapes and colors. Oversized frames, cat-eye frames, and geometric designs are all fashionable choices that can elevate your look. 

When it comes to frame materials, acetate is a great option for fashion-forward individuals. Acetate frames come in a wide range of colors and patterns, allowing you to express your personal style and make a bold statement. Whether you prefer vibrant hues, tortoiseshell patterns, or classic black frames, acetate has it all. 

Aside from shape and color, it's also important to consider the comfort and fit of the frames. Look for frames that have adjustable nose pads and temple arms, as these features can help customize the fit to your liking and provide added stability during daily activities. 

If you want to embrace a fashion-forward and trendy style, opt for frames with unique shapes and colors. Acetate frames offer a wide variety of options to suit your style, allowing you to make a bold fashion statement. Don't forget to prioritize comfort and fit to ensure that your frames not only look great but also feel great throughout the day.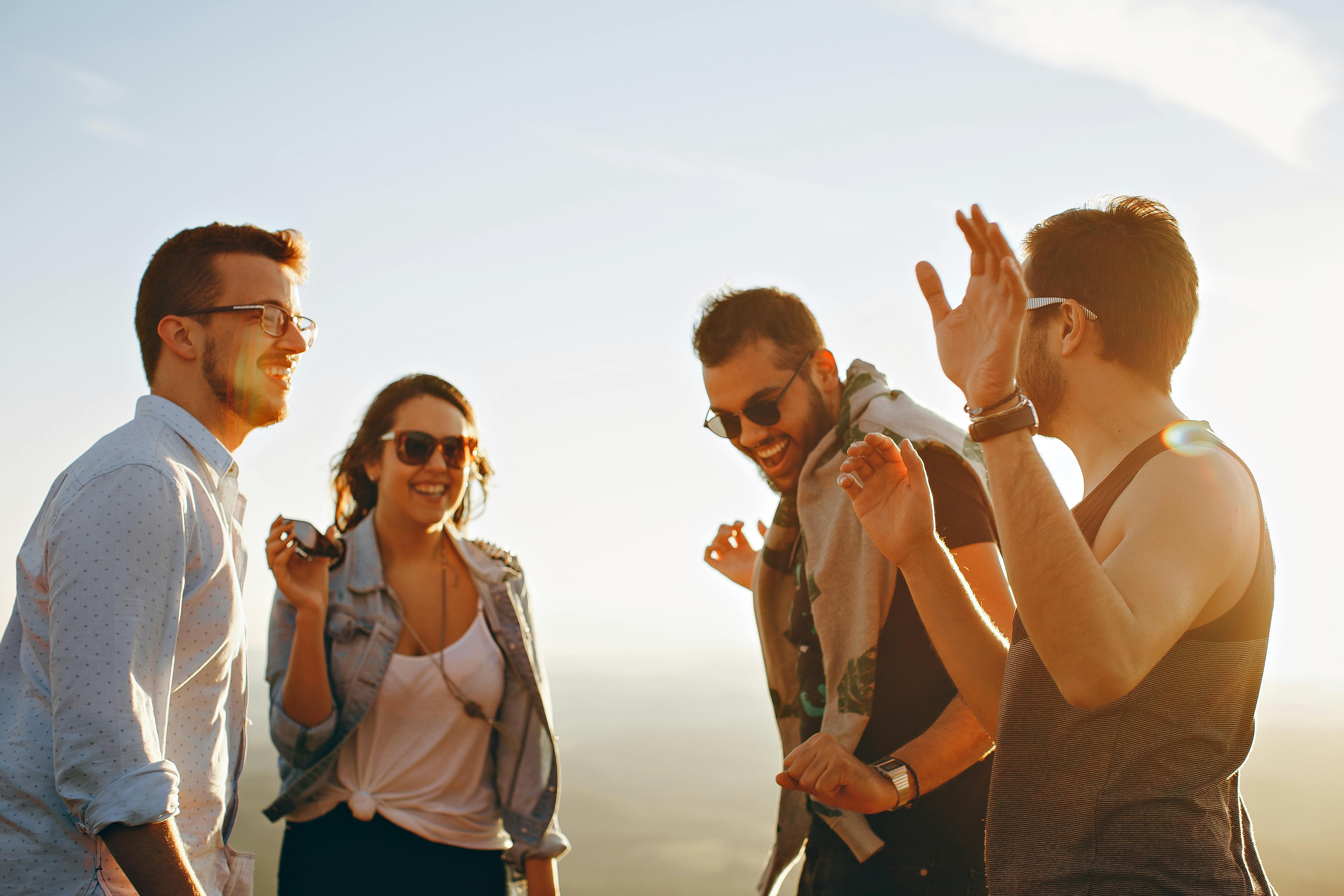 Casual and Everyday Wear 
When it comes to choosing frames for casual and everyday wear, versatility and comfort are key. Opting for understated styles that can complement a variety of outfits is a smart choice. Classic rectangular or oval frames in neutral colors are timeless options that can effortlessly elevate your look. 

Comfort should also be a priority, especially if you wear your glasses for extended periods. Lightweight materials like plastic or acetate provide a comfortable fit that won't weigh you down throughout the day. These materials also offer durability and flexibility, ensuring that your frames can withstand daily wear and tear. 

While fashion-forward frames may be appealing, it's important to consider your style and the activities you engage in daily. If you prefer a more conservative or minimalist aesthetic, choosing frames that reflect that style can be a great way to feel confident and comfortable. 

In terms of colors, neutrals like black, brown, or gray are versatile options that can seamlessly blend with any outfit. Alternatively, opting for muted tones or earthy hues can add a touch of warmth and complement a casual wardrobe. 
Outdoor and Nature Enthusiast 
For outdoor and nature enthusiasts, finding the perfect frames that will not only protect your eyes but also withstand the rigors of your activities is essential. When it comes to choosing eyewear for outdoor adventures, there are a few key factors to consider. 

First and foremost, eye safety should be a top priority. Spending extended periods in the sun exposes your eyes to harmful UV rays, which can lead to long-term damage. Look for polarized sunglasses that offer 100% UV protection. These lenses are designed to reduce glare and provide enhanced visual clarity while shielding your eyes from the sun's harmful rays. 

Next, consider the design and functionality of the frames. Wraparound styles are an excellent choice for outdoor activities like hiking, cycling, or fishing. These frames provide a snug fit and wrap around the temples, offering maximum coverage and protection from wind, dust, and debris. Additionally, they help to reduce peripheral light and distractions, enhancing your focus and overall experience outdoors. 

In terms of materials, opt for sturdy frames that can withstand impact and have excellent durability. Memory metal frames or titanium frames are lightweight yet incredibly resilient, making them ideal for outdoor activities. They can withstand accidental drops and rough handling, ensuring that your eyewear stays intact even during adventurous pursuits. 

Finally, consider the color of the lenses. For outdoor activities, lenses with a brown or amber tint are great options as they enhance contrast and depth perception, making it easier to navigate different terrains. They are particularly beneficial for trail running, mountain biking, or other activities that require quick reaction times and clear visibility. 

By prioritizing eye safety, functionality, durability, and the right lens color, outdoor and nature enthusiasts can find the perfect frames that will enhance their overall experience and provide long-lasting comfort and protection in the great outdoors.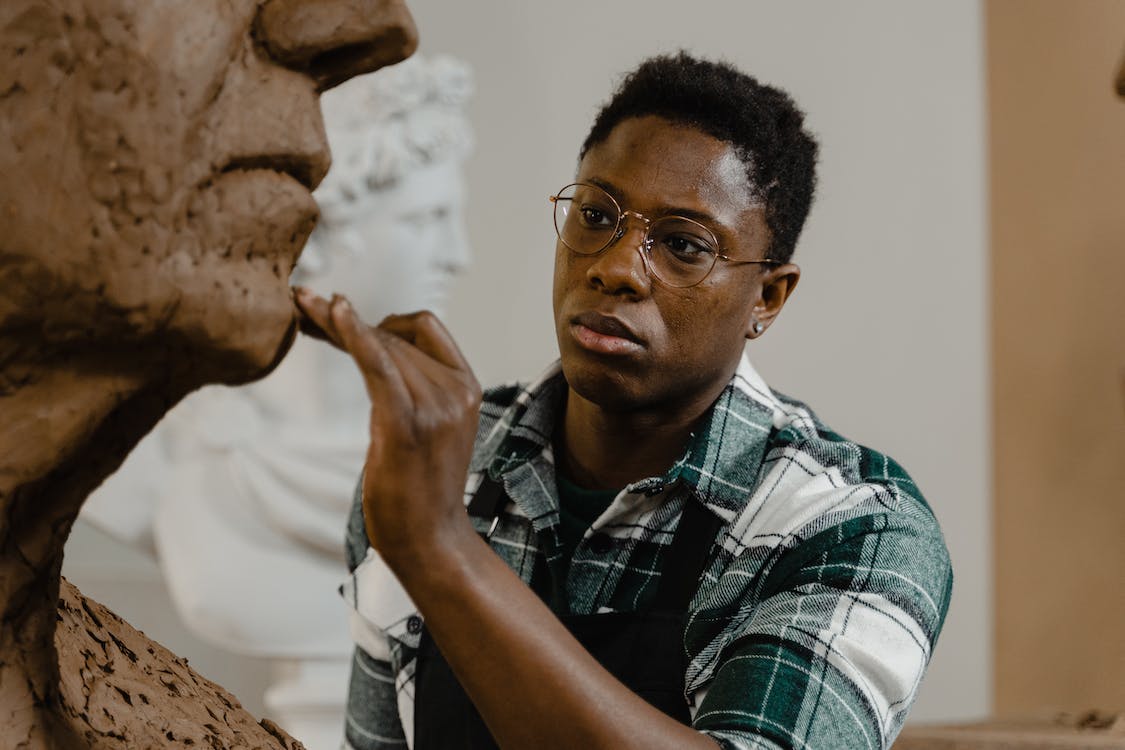 Artistic and Creative 
When it comes to expressing your creativity through eyewear, the possibilities are endless. Eyeglasses can be more than just a functional accessory; they can be an extension of your artistic personality. If you're a creative individual looking for eyeglasses that reflect your unique style, there are a few key factors to consider. 

First and foremost, think outside the box when it comes to frame designs. Look for frames that are artistic, unconventional, and out of the ordinary. Consider bold shapes like geometric or oversized frames or opt for frames with intricate patterns or embellishments. This will help you stand out and make a statement with your eyewear. 

In addition to unique designs, explore unusual colors or combinations. Don't be afraid to experiment with vibrant hues like neon yellow, electric blue, or hot pink. Alternatively, consider vintage-inspired designs with a modern twist, like cat-eye frames or round frames with a pop of color. 

Materials can also play a role in expressing your creativity. Look for frames made from materials like acetate or wood, which offer a visually interesting and artisanal feel. These materials can add an element of texture and depth to your eyewear. 

Lastly, consider adding accessories or customizations to your frames. Look for frames that have detachable elements, such as clip-on sunglasses or interchangeable temple tips. This way, you can change your look whenever inspiration strikes. 

Ultimately, choosing artistic and creative eyeglasses is about finding frames that truly speak to your personal style and allow you to express your unique creativity. So don't be afraid to think outside the box and let your artistic side shine through your eyewear choice. 
Frames for You from Oxford Family Vision Care
When choosing new glasses frames, lifestyle is one of the biggest factors you must consider. Your glasses must work with your body and your goals, instead of sticking out, sliding off your face in the heat of the moment, or hindering your professional career.

If you are looking for the best selection of eyeglasses in the Oxford and Miami University area, then Oxford Family Vision is the perfect match for you. Dr. Collins has proudly served Oxford since 1989 and he and his friendly staff will work with you to find eyeglasses that are perfect for you.

Follow Oxford Family Vision Care on Facebook and Instagram for more free vision care content!

Satisfied with the Oxford Family Vision Care difference? Leave us a five-star review here!